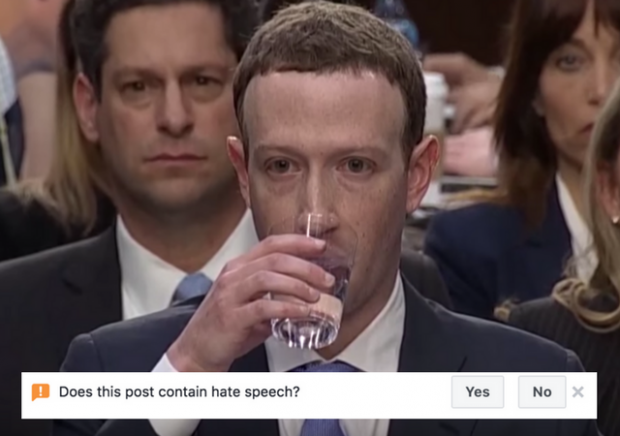 Scroll to the bottom for Facebook's response.
The only issue: some users reported seeing the feature on every single piece of user-generated content in their feeds, including advertisements.
And now Twitter is getting all the laughs over a Facebook hate speech update gone wrong.
My entire timeline was full of posts skewering the latest Facebook feature.
The question was a poll that asked, "Does this poll contain a hate speech?"
If a person clicked "yes" on the prompt to report hate speech, they were sent to another list of questions with answers hate speech, test 1, test 2 and test 3.
It would appear that due to the presence of these seemingly unfinished options as well as the fact that Facebook ended up pulling the option from their site just a few hours ago, this was only a test run for Facebook.
And for the Family Research Council. Yet the feedback options weren't quite clear - only stating "Hate Speech", "Test P1", "Test P2", and "Test P3".
Options shown after choosing "Yes" seemed insufficient, and included the words "Test". "What the heck Facebook?" Here's an example.and I'm not sure, but those onions look a little aggressive and hateful don't you think?
This is what users were seeing (I've removed user names and images because the internet can be an terrible place):These screenshots were provided by our friends at PJ Media:We reached out to Facebook.
The premature launch was blamed on a "bug".
On Tuesday morning, Facebook began testing a feature that allows users to report posts on their News Feed as hate speech by clicking a button.