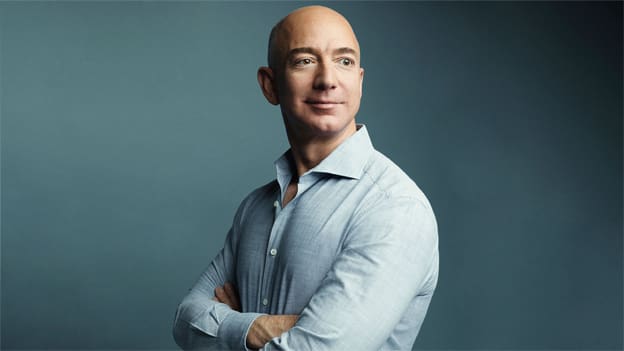 Bezos helped create Prime, which started 13 years ago.
Amazon's Prime subscription service has exceeded 100 million paid members worldwide, CEO Jeff Bezos revealed for the first time on Wednesday.
The company hasn't previously offered a specific number about its Prime members, instead keeping the size of one of its most important businesses a secret until now. Prime costs $99 a year or $12.99 a month in the U.S., with similar membership prices in 15 other countries.
Amazon Prime is still growing.
The company on Wednesday also announced a collaboration with U.S. consumer electronics retail chain Best Buy to sell Toshiba and Insignia smart "Fire" televisions infused with Alexa. Estimates were in the 60 to 100 million on the wide.
Prime subscriptions cost $99 in the United States, and come with fast, free shipping as well as online access to movies and television shows. The membership generally costs $99 a year in the USA and lures people in with free two-day shipping and access to video and music streaming.
Much of the letter focused on the importance of high standards, but portions also concentrated on recent achievements like the spread of Amazon Lockers at hundreds of Whole Foods stores or expansion of Prime benefits to countries like Mexico and Singapore. Australia is expected to get Prime later this year.
In the letter, Bezos also highlighted 2017 as the company's best year yet for hardware sales, with shoppers buying tens of millions of Echo speaker devices, among other products.
Amazon will report earning on April 26th.