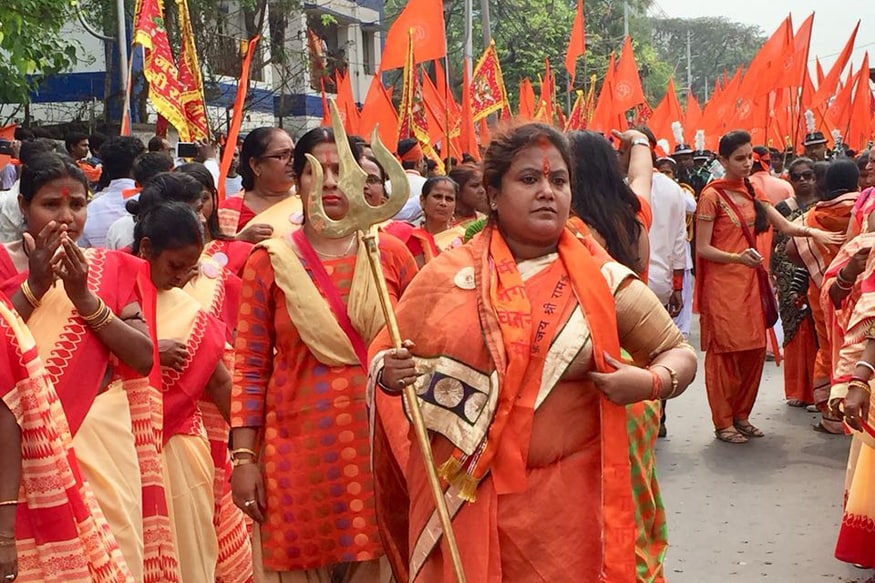 Efforts to build an anti-BJP front ahead of the 2019 general elections are expected to gather pace with West Bengal chief minister and Trinamool Congress (TMC) president Mamata Banerjee beginning meetings with opposition leaders in the capital Tuesday.
NCP leader Sharad Pawar, West Bengal Chief Minister Mamata Banerjee and Dinesh Trivedil during a meeting at NCPoffice at Parliament in New Delhi on Tuesday.
She also attacked the Narendra Modi government at the Centre during her press briefing and said that the NDA regime has lost its credibility due to its faulty decision of implementing the GST and notes ban.
"She said that a non-Congress federal front should be formed to take on the BJP in the assembly as well as the Lok Sabha elections".
Banerjee is likely to meet Sonia Gandhi, the former chief of the Congress, the party the West Bengal leader broke away from to launch the Trinamool Congress.
She also met Telangana Rashtra Samithi (TRS) parliamentarian K Kavitha, the daughter of Telangana chief minister K Chandrasekhar Rao, popularly known as KCR.
She said that she will be meeting rebel BJP leaders Shatrughan Sinha, Yashwant Sinha, and Arun Shourie on Wednesday. "I would want Mayawatiji and Akhileshji to invite us to Lucknow and we will all go there on condition that they offer us a cup of tea", as if suggesting the next opposition plan of action. "We should help them", Mr Banerjee told reporters after her meetings with leaders from different political parties at the parliament house complex.
"Yes, Soniaji is not well right now and recovering. There is no party more communal than the BJP", Banerjee said. "But for the sake of the country we have set our target on Delhi, on Lal Quila (Red Fort)", Mamata had said earlier this month.
"I sent Dinesh da (Trivedi) to the Congress office but she had left by then". However, it was not clear whether she will also meet Congress president Rahul Gandhi. "I will meet her once she is fine".
A strident critic of the BJP-led central government and its policies, Banerjee had recently called for unity among all the anti-BJP forces to defeat the saffron party in the 2019 Lok Sabha election.
In recent weeks, Ms Banerjee also had engagements with other regional leaders including Lalu Prasad Yadav (RJD), Akhilesh Yadav (Samajwadi), Mayawati (BSP) and Arvind Kejriwal (AAP).
Asked if other leaders agreed with her, she suggested that everyone agreed that this is how the opposition should go about prepping for the 2019 elections to minimise the division of anti-BJP votes.