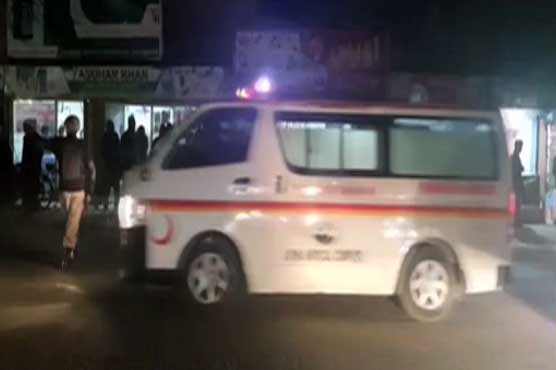 The attack took place in the sports area of the armed forces unit established in the Shreefabad area of Kabal tehsil.
Chief of the Army Staff (COAS) General Qamar Javed Bajwa on Sunday attended the joint funeral prayer of 11 soldiers who lost their lives in Swat attack on Saturday.
"The soldiers were playing volleyball in the evening outside the military base.when a suicide bomber managed to blow himself up", said a security official who asked not to be identified.
It said that eight soldiers succumbed to their injuries in hospital, taking the death toll to 11.
Swat used to be a stronghold of the Pakistani Taliban until 2009 when the army launched a major counterinsurgency offensive and flushed militants from the valley. The Tehreek-e-Taliban Pakistan claimed responsibility for the attack in an email sent to journalists, warning that the group would carry out more such attacks. "Wait for more [such attacks] to follow".
Pakistan Prime Minister Shahid Khaqan Abbasi condemnded the attack and said the country will continue their fight against terrorism till the "last trace is rooted out". On Friday, Afghan President Ashraf Ghani said Pakistan was partly to blame for a wave of recent attacks in Kabul, and that Islamabad was harboring the Afghan Taliban.
Earlier in December, security forces conducted an intelligence-based operation in Swat's Jahan Abad area and killed two wanted terrorists.