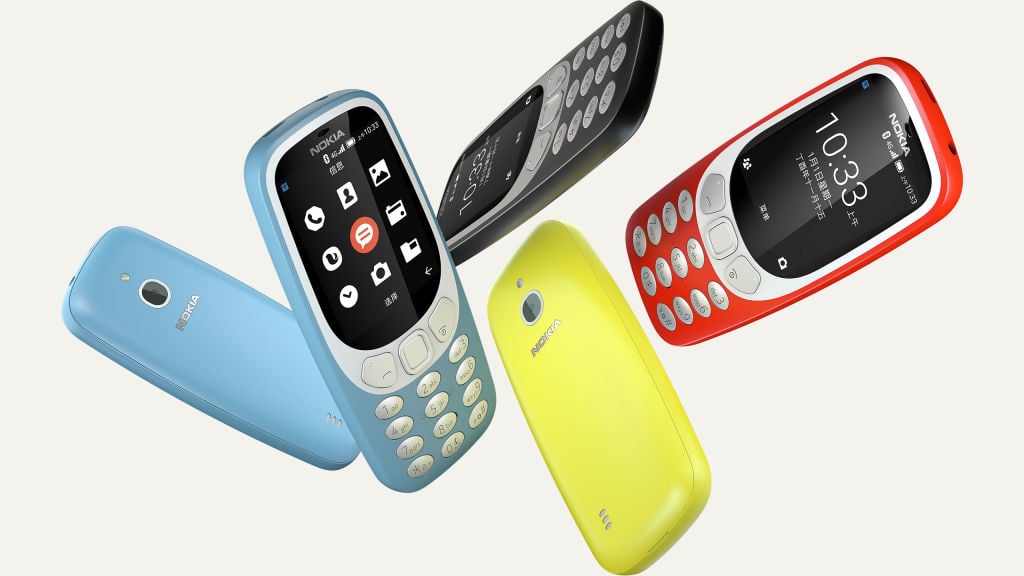 The Nokia 3310 4G, which was earlier expected to be unveiled at MWC, was launched in China today (January 30). It's more or less the same device that came out a year ago but with 4G LTE support. Now, HMD Global, a start-up that revived the iconic Nokia brand, has launched a new 4G variant of the highly popular Nokia 3310, and it runs on forked Android OS.
We obviously can't be certain this will go global at MWC 2018 in late February, but the unlikely revival of the hugely successful 2000 "dumb phone" began with a surprisingly entertaining announcement at the previous MWC trade show. The design of the feature phone is different too, but it still has the good-old Nokia phones look and comes in different colour options- sky blue, black, and yellow.
The smartphone also comes with a preloaded MP3 player. But HMD has no word on Nokia 3310 4G's arrival in the country. The company has now launched the 4G version of the same feature phone. It comes with a 2.4-inch LCD screen with QVGA resolution (240×320 pixels).
For photography, Nokia 3310 4G offers a 2-megapixel camera with LED flash at the rear end. Now, with the launch of 4G-enabled version, Nokia 3310 is going for a home-run. The revived Nokia 3310 2G and Nokia 3310 3G models that were launched previous year run on Nokia's S30+ operating system, and it was very limited in terms of functionality. The only real condition is the use of LTE in the new Nokia 3310 is the reception of the signal for further distribution to the mobile Internet by Wi-Fi, but in Russian Federation, the operators of this service costs money if you don't know how to get around this prohibition (on the Internet there are instructions).
A 1200mAh battery powers the Nokia 3310 4G and is touted to provide up to 5 hours of talk time and up to 12 days of standby time on 4G VoLTE networks.
The JioPhone also offer support for voice commands.