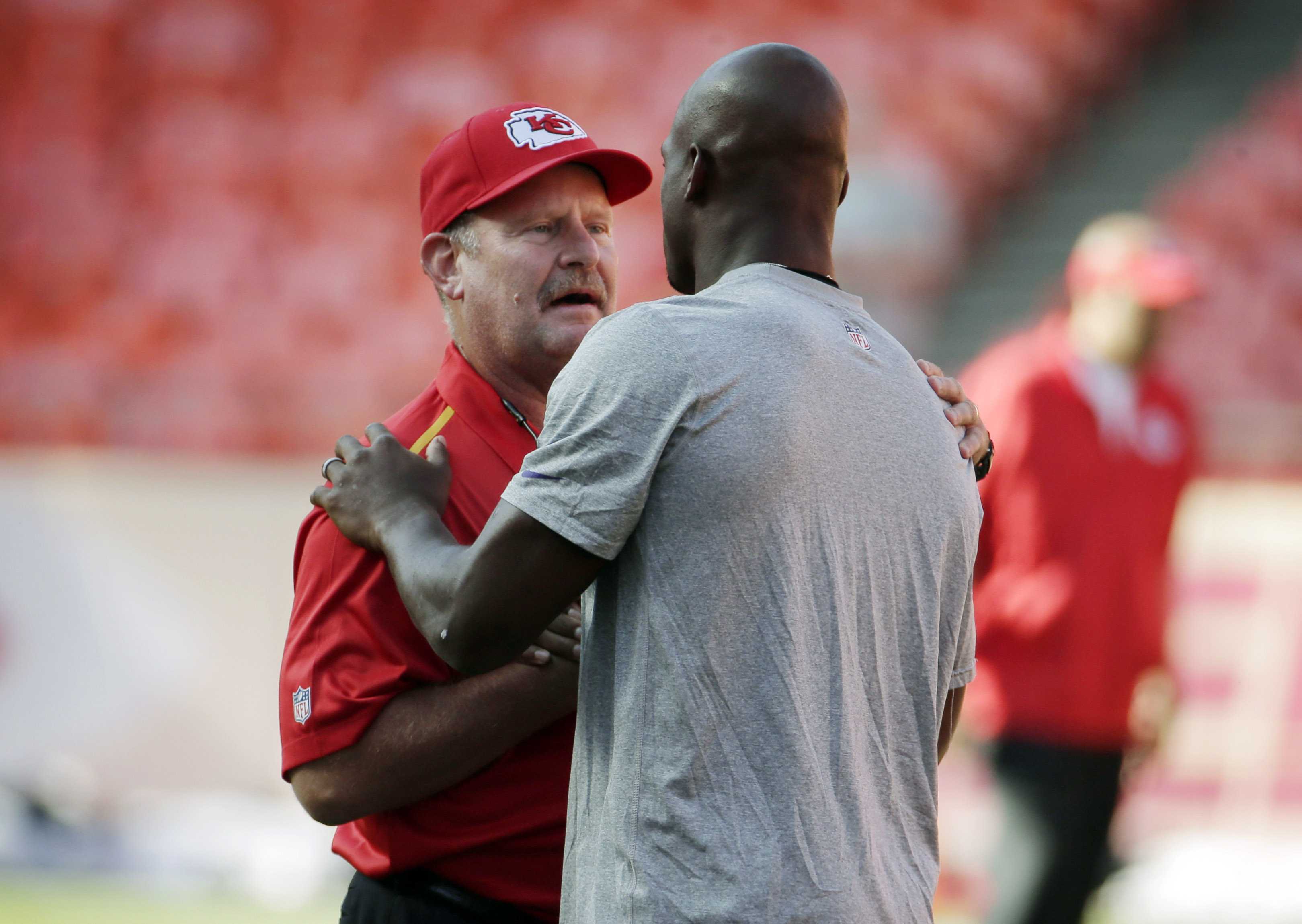 Nagy just completed his first season as an offensive coordinator for the Chiefs and his eighth season as an assistant coach in the NFL.
The Chicago Bears have hired Kansas City Chiefs offensive coordinator Matt Nagy as their new head coach, hoping he can help lift a foundering National Football League franchise emerge from one of its worst runs in history.
Nagy has spent several seasons under the tutelage of Kansas City and former Philadelphia head coach Andy Reid. He did not call plays until late this season, but drew praise for his work with Chiefs quarterback Alex Smith.
The Bears fired John Fox after a 14-34 record in three years and a.292 winning percentage that ranks as the second-lowest in franchise history.
Nagy is reported to have been a huge fan of Bears rookie quarterback Mitchell Trubisky, which was most likely a determining factor in Pace's decision.
Fox was sacked last week after posting a 5-11 record on the season.
Bears general manager Ryan Pace and team brass interviewed Nagy on Sunday, a day after the Chiefs were eliminated in a 22-21 loss to the Titans in the wild-card round.