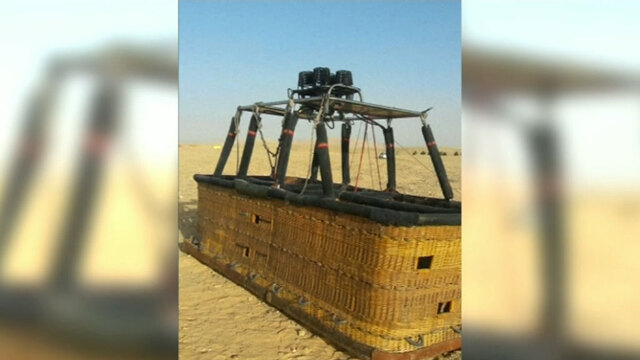 A foreign tourist was killed and another seven were injured early Friday when their hot-air balloon crashed due to inclement weather in Egypt's southern city of Luxor.
Strong winds led to the crash, causing the balloon to veer off course about 45 minutes into the flight, officials said. Balloon flights were grounded for two months after that accident.
Another 12 tourists who were on board were reported to not to be hurt.
In 2016, 22 Chinese tourists were injured when their balloon crash landed, after which Egypt temporarily halted balloon rides.
Luxor has witnessed hot air balloon accidents in past years.
The balloon was carrying both Egyptians and foreign tourists, with the nationality of the latter not yet having been disclosed.
Egypt's vital but ailing tourism industry, partially driven by sightseeing, has been hit hard by extremist attacks and political turmoil following the 2011 uprising that toppled longtime autocrat Hosni Mubarak.
This was exacerbated by the 2015 Russian plane crash, which killed all 224 passengers and crew on board, majority Russian tourists.