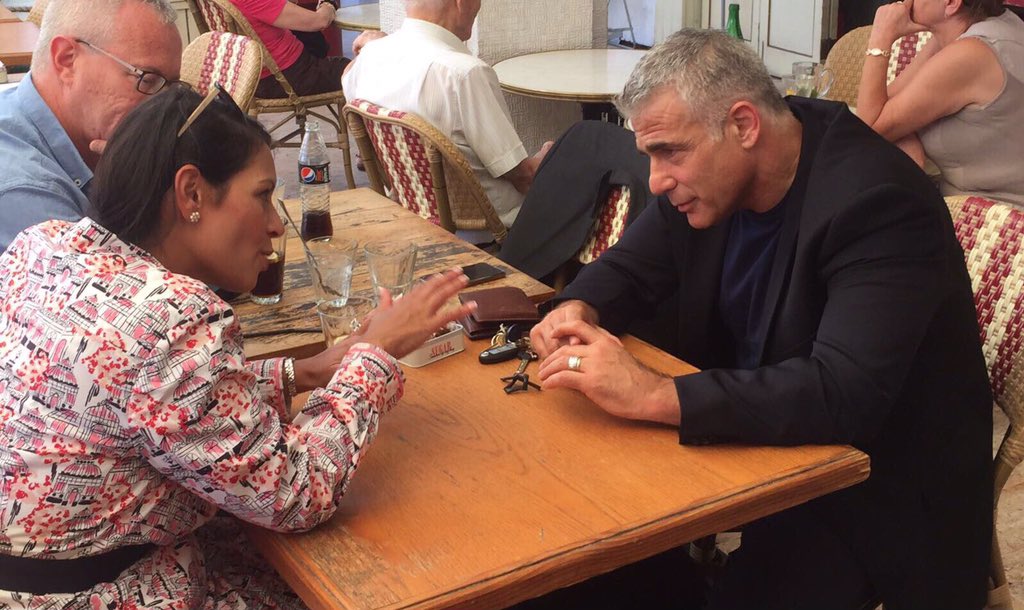 Shadow Cabinet Office minister Jon Trickett said Ms Patel should face a probe led by the standards advisor, after she was reprimanded personally by the PM. "There is no United Kingdom financial support for the Israeli army", a Downing Street spokesperson said after it emerged that in the wake of her visit in August, Patel had discussed potentially providing some of Britain's aid money to Israel's armed forces which run field hospitals in the Golan Heights area.
Ms. Patel said she met with senior Israeli figures, including Prime Minister Benjamin Netanyahu, Foreign Minister Yuval Rotem and opposition leader Yair Lapid.
Patel apologized for failing to comply with the usual procedures that oblige ministers to inform the British Foreign Office before doing official business overseas and said she regretted her statement that Foreign Minister Boris Johnson was aware of the visit in advance.
A Whitehall source told the Guardian Patel was in Israel on a private holiday, which she paid for, and while she was there she took the opportunity to meet ministers.
Britain's global development minister Priti Patel discussed with Isreal the idea of giving the country British foreign aid cash, Downing Street confirmed Tuesday.
Kate Osamor, the shadow global development secretary, told the Commons on Tuesday that it was "hard to think of a more black and white case of breaking the ministerial code of conduct".
He said: "She also had meetings with a number of charities and I find it utterly unsurprising that the global aid secretary would want to talk to charities while she's on holiday in a particular area about whether or not we can use the British aid budget to diminish the humanitarian problems there". The Foreign Office was aware of the visit while it was underway, but were not informed about it in advance.
Patel said: "In hindsight, I can see how my enthusiasm to engage in this way could be mis-read, and how meetings were set up and reported in a way which did not accord with the usual procedures". "I regret it and apologize for it".
Patel met with Netanyahu to discuss "the Israeli domestic political scene", she said, and to plan his United Kingdom visit, which took place last week. The BBC says that following the trip, Patel suggested that some of Britain's aid budget go to the Israeli army.
"The Secretary of State did discuss potential ways to provide medical support for Syrian refugees who are wounded who cross into the Golan for aid", the Prime Minister's official spokesman admitted. May yesterday summoned Patel to No 10 to "remind her of the obligations which exist under the ministerial code".
Patel has faced criticism and calls for her to resign or be sacked over the meetings.