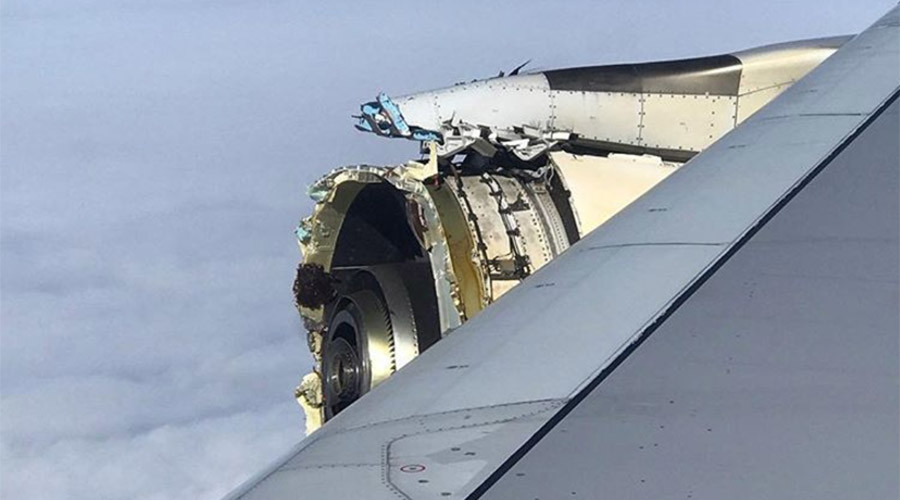 Air France confirms that the A380 landed safely at Goose Bay at 15:42 GMT "following serious damage" to one of its engines.
Passengers on the flight and others watching the landing observed that the plane definitely looked "broken".
Air France confirmed the Airbus A380 en route from Paris to Los Angeles, Calif., was diverted to Goose Bay airport in Canada after one of the plane's four engines was seriously damaged. The engine was made by Engine Alliance, a joint venture between General Electric Co and United Technologies Corp's Pratt & Whitney unit.
Footage shows part of the plane's engine flapping in the air with 520 passengers on board.
A passenger sharing one of the photos said: "I think the engine has seen better days".
According to Fox News, Air France released a statement praising the flight and cabin crew who "handled this serious incident perfectly".
An worldwide flight on its way to California landed in Goose Bay this afternoon after declaring a mechanical emergency.
The airline is working to reroute the passengers to Los Angeles and elsewhere.