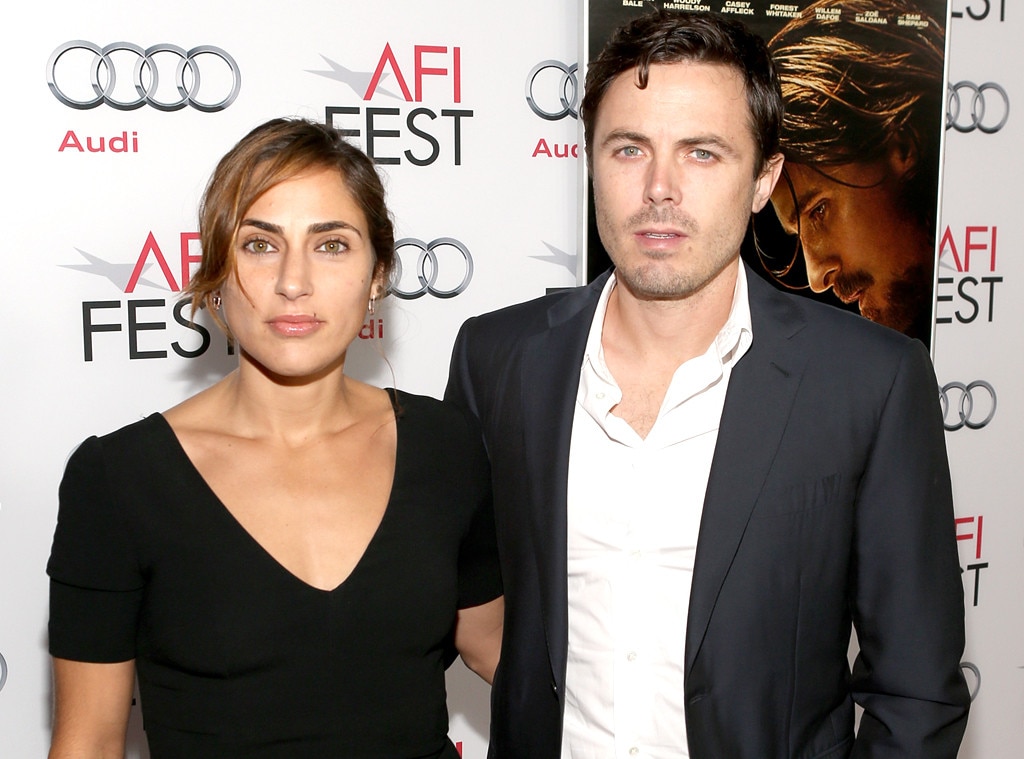 After nearly 10 years of marriage, Casey Affleck's wife Summer Phoenix has finally filed for divorce from the Oscar winning actor.
In the docs, she lists their date of separation as November 2015 - although they didn't announce the split until March 2016.
Casey Affleck is splitting with his wife of 10 years, Summer Phoenix.
Casey Affleck and Summer Phoenix at the premiere of The Killer Inside Me " in New York, April 27, 2010.
Casey and Summer in February 2008. In 2001, they both performed in the play This Is Our Youth with Matt Damon, another member of the Affleck pair's inner circle. The media report indicated that in the court papers Summer has asked for joint physical and legal custody of the children. Summer appeared on several television series including Airwolf, Murder, She Wrote and Growing Pains.
Amid his victorious march through Hollywood's award season earlier this year, Casey thanked Summer at the Golden Globes for giving him 'just about every good acting idea [he] ever had, ' adding, 'Thank you very much, I love you'. They got engaged in 2003 and wedded in 2006.
As of now, the main reason behind Casey's divorce has not revealed, but the "Good Will Hunting" movie star is already dating actress Floriana Lima since a year ago.